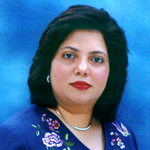 I congratulate you on your decision to choose the American College of Higher Education as your higher education partner. Being a pioneer and leader in Sri Lanka's growing group of private higher education institutions, we offer world class American undergraduate programs in various disciplines as well as British undergraduate studies in the field of business. Diplomas in Hospitality and Tourism; Education; Psychology; Management; Aircraft Maintenance and Engineering; and Travel and Tourism are also highly popular.

During the past 28 years in successful existence, over 4,000 students have successfully transferred to universities abroad or completed their Bachelor's degrees through our diverse offerings. This includes those who have successfully received diplomas and certificates in the disciplines. We are proud and happy to share their success stories with you, and look forward to adding your name to our success stories.

Here at the American College, we take a keen interest in the education of each student as an individual and strive to help point the path to a rewarding future, with the support of our staff, educators and administrators. We are here to assist you in your journey from ordinary to extraordinary.

As the CEO/ Founder of the American College of Higher Education, I welcome you and personally embrace your future dreams!


Sincerely,
Sherryn Yaseen
CEO/ Founder