H. Nomin Yasnaka Senadheera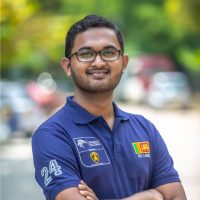 School:- Thurstan College, Colombo 07
Transferring to:- Minnesota State University, Mankato (2021-August)
Major:- BS in Automotive Engineering Technology
My experience as a student at American College of Higher Education is a great one. Made a lot of new friends and a lot of great memories as well. The most important aspect is that the academics were also great. I experienced being taught by greatly qualified and friendly professors, who helped me and guided me throughout my time at ACHE. I completed my Associates Degree in Arts (Engineering Concentration) with a 3.68 GPA and with high honors thanks to the help I received from the college. Even though all classes were held online during this pandemic, they were very enjoyable, interactive and I was able to make a lot of new friends online and never felt that I was missing my college life. I'm very thankful to everyone at ACHE and blessed to be a student of the college.
Sachith Chandula Wanniarachchi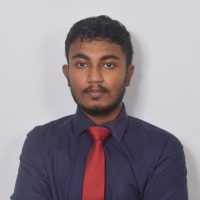 School:- Thurstan College, Colombo 07
Transferring to:- Minnesota State University, Mankato (2021-August)
Major:- BS in Automotive Engineering Technology
ACHE is one of the best places for a student to continue their higher studies, I completed my degree in Associates in arts Engineering concentration with a GPA of 3.74 and I managed to get into Dean's list and President's list in some of the semesters, also I was able to achieve the top of the class for quite a few of the most challenging courses at American college. my most favorite part of the journey is doing honors projects. you get to do your research and write reports which are going to contribute to improving your knowledge in writing research papers. even though we had to learn online for some semesters because of the pandemic, the classes were still interesting and interactive, I got to meet a lot of new friends from different branches and districts as a result of online classes. The lecturers are well experienced, and the staff is very friendly and willing to help you throughout your studies. apart from my studies, I got to participate in various activities, The " Redbull can you make it 2020" Competition being the most unforgettable memory. I cherish every moment we spent in the college, and cheers to everyone at ACHE.
Ayeshi Jayasinghe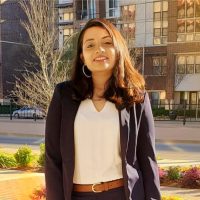 Transferring to:- University of Texas, Arlington, USA
Major:- Double majoring in Molecular Biology & Finance
"American College laid the greatest foundation for my higher studies. It has a very special place in my heart. It gave me education and also it gave me the opportunity to engage in lots of extra curricular activities which helped my resume immensely."






Pansilu Wickramsinghe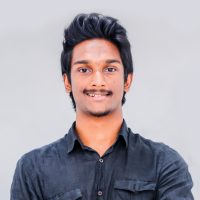 Transferring to:- Canada
Major:- Engineering
"I Joined ACHE after my AS results, I was able to get exemptions from the program, which helped me finish the Associates Degree within 1 year and transfer to Canada in January 2020 to follow a major in Engineering".





Tharushi Weerasinghe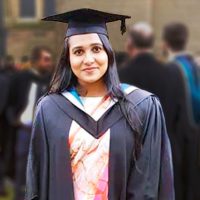 School :-Gateway College, Kandy
Transferring to:- United Kingdom
American College of Higher Education provided me the pathway to complete my degree from a prestigious UK University right here in Sri Lanka. I was able to learn and grow in a competitive environment and gain the skills I would need to be successful in my future career. So cheers to ACHE. A great thank you to the coordinator of the course and the helpful academic staff who was there for me in every step of the way.